Camillo Favaro
Was born in Piverone (Piedmont) where he lives and works. For fifteen years he has been dividing his energy and ideas between the profession of winemaker in the family cellars in Canavese and the creative agency ArtevinoStudio, specializing in communication and design projects for wineries. He recounted his early Burgundian forays in the volume Vini e percorsi di Borgogna (Artevino, 2007), which was the start of it all. Among his latest works is the book Everyone Calls it Lambrusco (Fil-Rouge, 2017). With Giampaolo Gravina he wrote the first edition of Vini e Terre di Borgogna (Artevino) in 2012.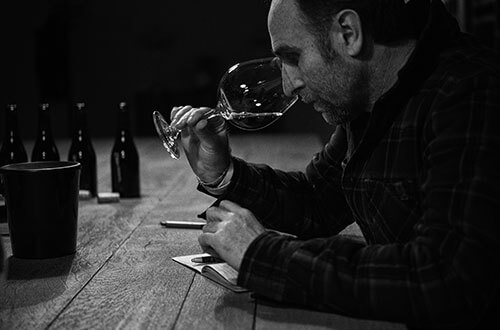 Giampaolo Gravina
Is a philosopher and a wine-writer. He lives in Rome where he has been teaching Aesthetics at "Sapienza" University from 1998 to 2010. Today he teaches Wine Aesthetics at Slow Food University in Pollenzo and at the Master in Food and Wine Philosophy of "Vita e Salute" University in Milan. He has worked in wine for over 20 years, most of them as a coeditor of the wine guide Vini d'Italia published by L'Espresso. His many books on wine include two Italian editions of Vini e Terre di Borgogna (both with Camillo Favaro), Vini da scoprire, La riscossa dei vini leggeri and Vini artigianali italiani (all with Armando Castagno and Fabio Rizzari).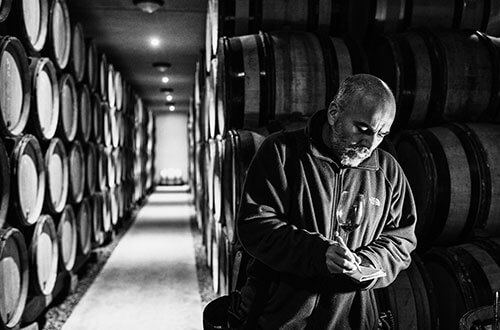 English Translations

Burton Anderson
Burton Anderson, a native of Minnesota, has lived in Italy for more than half a century, writing about wine, food and other curiosities. His books include: Vino, the Wines & Winemakers of Italy (1980), The Wine Atlas of Italy (1990), Treasures of the Italian Table (1994), Burton Anderson's Best Italian Wines (2001). He is a two-time winner of both America's James Beard Award for writing on wine and food and Britain's Glenfiddich Award for books on wine. In 2007, he was inducted into the Wine Writer's Hall of Fame by the Wine Media Guild of New York.
Publisher

Artevinostudio-Fil Rouge
Fil Rouge is a small Italian publishing house which published the 2018 edition of the book Wines and Vineyards of Burgundy. Its driving force is the creative agency Artevino Studio, which specializes in design and communication for wineries and whose staff members, always accompanied by photographer Maurizio Gjivovich - have been working together since 2007, sharing trips, projects and ideas. The company's editorial activity includes the books Vini e percorsi di Borgogna (2007), Wines and Vineyards of Burgundy (2012 and 2018) and Everyone Calls it Lambrusco, published in Italian and English, which explores the Modena area through interviews with local winegrowers. In 2021 the adventure of the Quaderni begins. It's a little book which tell the stories of Italian and foreign winemakers and wines. In 2022, the first notebook on the Domaine de la Romanée-Conti is published.